Defined by Service and Quality
ELECTRIC MOTOR REPAIR, REWINDING, AND MACHINING
Our experienced electric motor technicians rely on advanced technology and vast technical knowledge to provide the highest quality motor, gearbox, pump, and generator, services available whether in our shop or in-the-field. 
To be the preferred provider of valued, innovative solutions for reliable industrial electric motor repair, rewinding, and machining, engineered replacement, and precision field service for our partners throughout the Southeast as Defined by Service and Quality.
IEM 360
We manage the entire life cycle of your rotating apparatus equipment.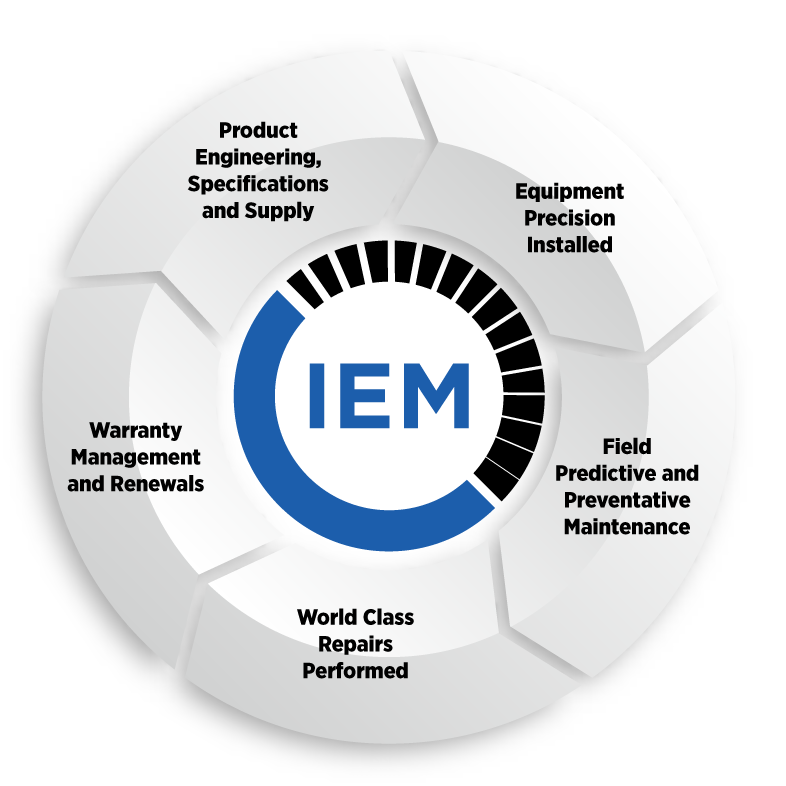 KEEPING YOUR INDUSTRIAL ELECTRIC MOTORS RUNNING
IEM technicians are available 24 hours a day, 7 days a week for all of your industrial motor repair needs.
Centrally located in Garden City, Ga., IEM offers electric motor and rotating apparatus repair to the state of Georgia as well as industrial hubs in neighboring states including Florida and South Carolina.
MOTOR SERVICES TO KEEP YOU RUNNING
We understand that equipment needing repair inhibits your business functions. At IEM, we believe that your business is our business and we understand the need for reliably functioning equipment to keep your business on track. Our experienced technicians rely on advanced technology and vast technical knowledge to provide the highest quality electric motor repair, rewinding, and machining services available whether in our shop or in-the-field.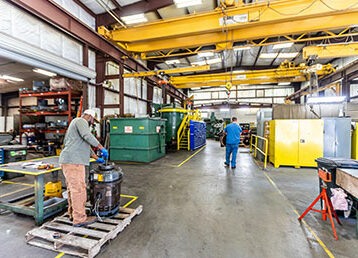 Shop Repair Services
IEM offers the most comprehensive repair services for all manufacturers of industrial motors, pumps, generators, and gearboxes.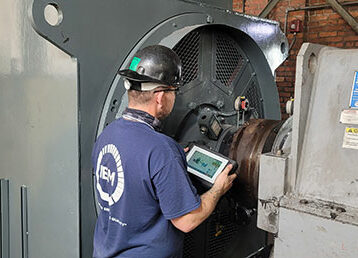 In-Field Services
When repairs are needed right away, rely on IEM field services to get your equipment back up and running quickly.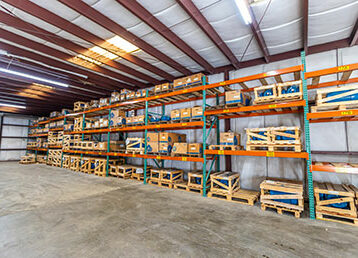 New Replacement Parts
It can be more economical to replace rather than repair a piece of equipment, so we maintain a large stock of a variety of products to keep your business running.
OUR FACILITY
Locally owned and operated in Savannah, IEM has been a leading provider of motor repair, rewinding, and machining services for all manufacturers of motors, pumps, generators, & gearboxes since 1995.
Pulp and Paper
Steel
Port Authority
Food
Municipalities
Power Generation
Marine
Engineering
Chemical
The partnership between IEM and our company is valuable. IEM provides our facility with fast responses, reliable service & products. IEM also supports our charitable organization which helps benefit non-profit charities.
IEM provides Expert Industrial Motor Repair with reliable diagnostic evaluations for all Electrical motor issues.  Their Repair shop meets all required Trade standards for supplying industrial motor repairs with quick turnarounds and expert repair documentation.
IEM has great teams to work with, from quick response to plant issues and repair options to accurate invoicing and documentation. They are a valued partner for our industry.
As a Maintenance Supervisor of Water Utilities Industrial Electro Mechanics have been supplying and repairing Motors and Pumps to the Utility Business, IEM Sales and repair teams are a pleasure to do business with very efficient and knowledgeable Sales to installs.
IEM has been crucial in repairing and aligning our critical aeration blowers on a 16 MGD wastewater plant. Typical turnaround/scheduling has gone from 7 – 10 days with other vendors to 1- 3 days with IEM.
Industrial electro mechanics has great customer service with quick and prompt delivery of orders.  All work on motor rebuilds has been done expertly with no issues with those motors. 
Whether troubleshooting and resolving harmonics issues with VFD driven pumps, or rebuilding and rewiring motors and equipment, IEM has always been great to work with. They have been on time and all the work has been top notch and delivered as promised.
Great company to deal with. Tony is very knowledgeable and helpful as well as Connie. When I have any issues with repairs or po's. they usually can help me figure it out. Your delivery drivers are also courteous and patient when they come unlike some truck drivers that don't understand when we are busy, we can't just stop doing what we are doing to attend them. Very satisfied with using your company with repairs also make my job easier.
IEM has been an invaluable partner for our 24/7 operation. From planned preventative maintenance to emergency repairs and rebuilds, we can always count on quality service and support from their outstanding team.