In-Field: Complete Service, Reliable Solutions
Industrial Electro Mechanics provides in-house and in-field services on electric motor and rotating apparatus repair as well as custom electrical design and installation. Committed to providing the same great service in-the-field as in-house, our technicians at IEM know some repairs are needed right away and do not have the luxury of being sent to a shop for repairs. When that happens, it's time to rely on IEM field services to get your equipment back up and running quickly.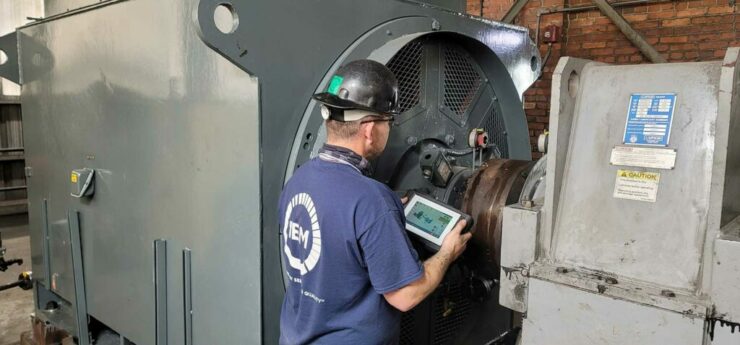 In-Field Services
Complete Turnkey Projects
Commissioning
Storeroom Management
Training Programs
Electric motor, pump, and gearbox replacement
In addition to repair, rewinding and machining services, IEM offers an array of preventative and predictive services to reduce downtime and increase reliability.
Predictive Services
Vibration Analysis
Motion Amplification
Ultrasonic Lubrication
Oil and Grease Analysis
Static and Dynamic Electrical Testing
Thermography
Preventative Services
Laser Alignment
Lubrication Programs
Dynamic Balancing
Airborne Ultrasound
Cryogenic Cleaning
Equipment Inspection