In Shop Repair, Rewinding, Machining and Tests
Our customers are our first priority. We understand that equipment needing repair inhibits your business functions. At IEM, we believe that your business is our business and we understand the need for reliably functioning equipment to keep your business on track. Our experienced technicians rely on advanced technology and vast technical knowledge to provide the highest quality service available whether in our shop or in-the-field.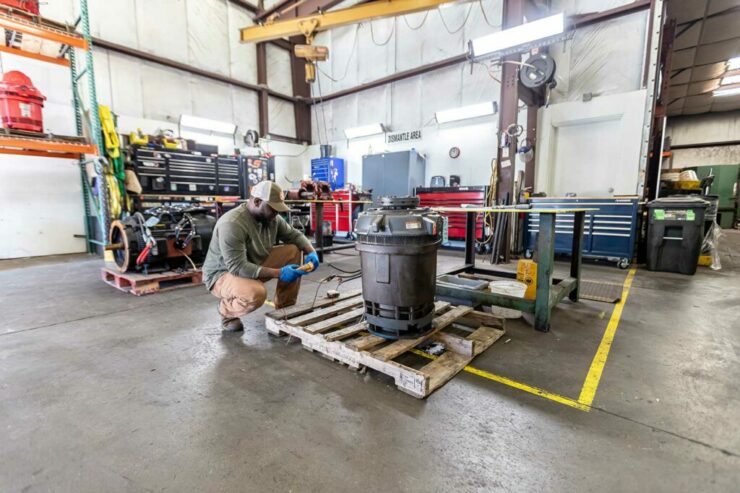 Repair
IEM offers the most comprehensive repair services for all manufacturers of motors, pumps, generators, and gearboxes. Each repair that arrives in our shop is treated with the greatest care to return your equipment in top working condition.
AC Motors up to 4160VAC and 3,500 HP
DC Motors up to 500VDC and 2,500 HP
Gearboxes
Generators
20-Ton Crane Capacity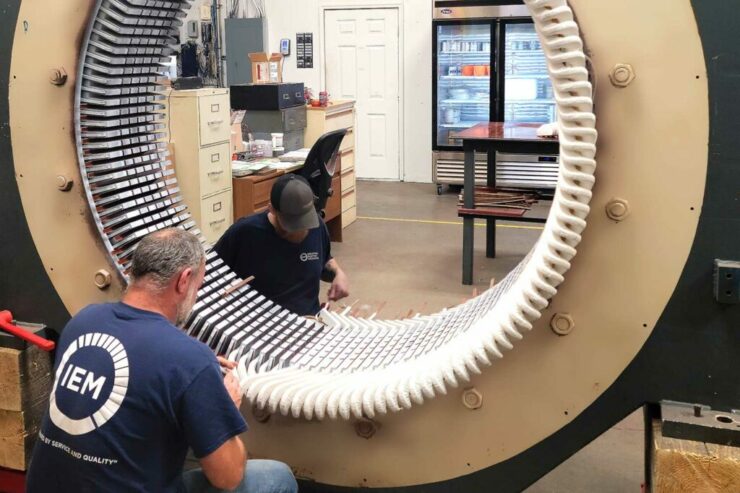 Rewind
IEM performs precision rewinding for armature, field frame, rotor, stator and any other components that require winding repair. Our repair technicians are professionally trained and run multiple tests on all rewinds to insure all repairs are working at or above manufacturers' standards.   
Form-Wound and Random-Wound
Water suppressed burn-out oven with digital temperature recording
Core loss test performed before and after burnout
Climate-Controlled Winding Room
6 ft. VPI tank – Epoxy Resin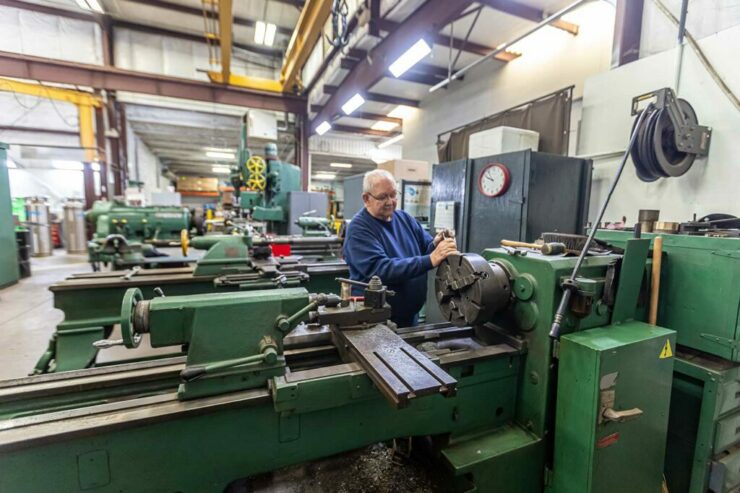 Machining
In the IEM shop, our technicians know that not all repairs are as simple as changing bearings. Equipment often needs custom machine work and fabrication in order for it to operate as originally intended. Because of this, IEM offers a wide range of machining capabilities. 
28" X 84" Lathe
10-Ton Vertical Press
48" Vertical Boring Mill
Bearing Rebabitting
Custom Fabrication
Precision Balancing up to 9,000 lb.
Mig/Tig Welding
Shaft Metallizing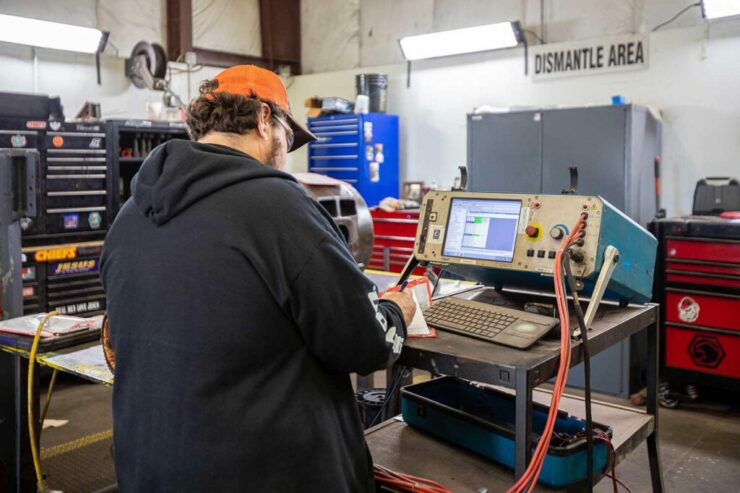 Tests
We complete multiple tests to insure the highest quality repair is performed on every item that comes through our shop.
Load testing up to 1,000 HP
Variable speed/frequency run under full load
Baker Advanced Winding Analyzing
Vibration Analysis
Thermographic Analysis
IEEE and EASA Electrical Tests